During a recent bit of consulting I was asked to connect SAP to various External Databases. SAP impressed me with its Multi-Connect feature and I thought it worthy of a couple of quick videos.
If you're already running SAP on Oracle then you can skip to Step 5
Step 1: Download the database library. Under Kernel Patches and make sure you select the database version you want to connect to in this example Oracle.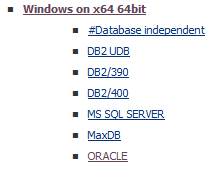 Step 2: Unpack and copy the library itself dboraslib.dll to your application instances kernel folders. In the video I leveraged the instance.lst file to get SAP to do this for me as part of the SAP startup sapcpe process.
Step 3: Download and unpack the Oracle Client Tools


Step 4: Install the Client Tools. Select Runtime or Administrator
(InstantClient on its own is not enough)

Step 5: Configure Oracle Net Manager to point to our External Oracle Server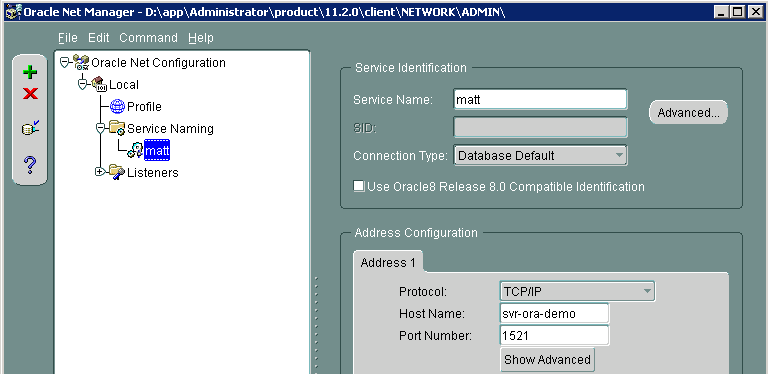 As the client tools are installed its very simple to test the connection using tnsping

Step 6: In SAP transaction SM30 table maintenance for DBCON. Add the connection using the connection name we just created in Oracle Net Manager.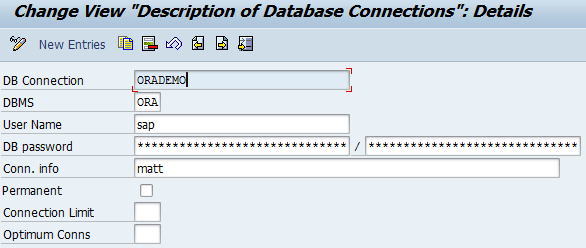 Step 7: Code away. You can download my sample ABAP program here.
If you're looking for this the other way around connecting from Oracle to Microsoft SQL see – http://www.mattbartlett.co.uk/connecting-sap-on-oracle-to-an-external-microsoft-sql-db
Chapter 8 of SAP Administration – Practical Guide contains more information about how to configure database connections: